The Indian River County Sheriff's Office has partnered with Tyler Technologies to create a seamless, secure payment portal system. All donation and payment links on the Indian River County Sheriff's Office website will redirect to the Tyler Technologies web portal. For questions or concerns, please contact us.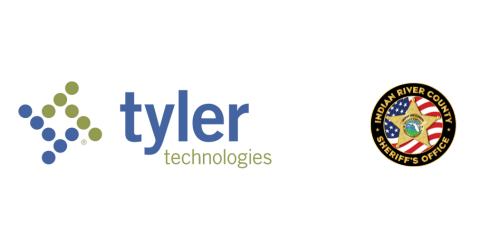 Florida Sheriffs Youth Ranches – General Donation
One of the Indian River County Sheriff's Office largest fundraising efforts is its partnership with Florida Sheriffs Youth Ranches. Two of the largest fundraising events with IRCSO are the Annual BBQ and the Annual Clay Shoot event. The fundraising efforts have supported the programs and services offered by the Florida Sheriffs Youth Ranches since 1994. Founded in 1957, The Florida Sheriffs Youth Ranches has been improving the lives of at-risk children through its seven Florida locations and comprehensive programs. The Sheriffs Youth Ranches is credited with helping more than 165,000 children and families in Florida. Donations can be made all year long towards the Florida Sheriffs Youth Ranches through IRCSO, which ensures that the funds go towards the youth of Indian River County.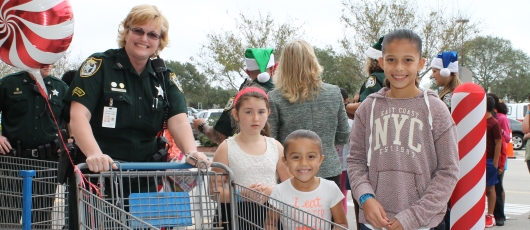 Shop with a Cop
The Indian River County Sheriff's Office, joined by the other law enforcement agencies in our county, are proud to partner with Walmart for the Shop with a Cop program. Each December, our deputies are paired with local children to shop for Christmas gifts and other needed items at one of the two Walmart stores in Indian River County. Donations to the Shop with a Cop program are used exclusively by the participating children in the form of a gift card. Many of our deputies report the children they shop with tend to buy gifts for their parents, siblings, and other loved ones far more often than for themselves. Shop with a Cop not only brings joy to the children of our community, it helps give them a positive experience with law enforcement officers.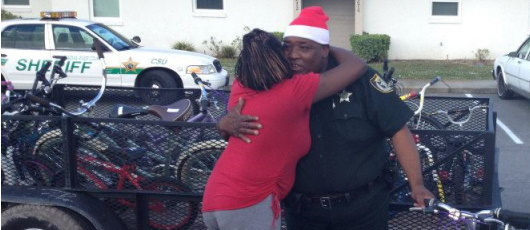 Gifts of Generosity
The Gifts of Generosity program is available to citizens of Indian River County and designed to provide a one-time gift to individuals or families in need of assistance. While it seems to get the most attention during the Christmas season, Gifts of Generosity is available year-round and is funded through donations from our employees and the community. Agency members largely contribute through our Christmas wreath and center piece auction. Each unit in the Sheriff's Office designs a wreath and center piece which are auctioned at our annual employee Christmas luncheon.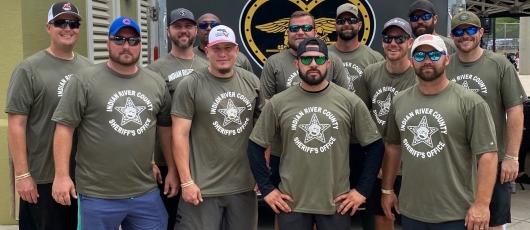 Local Heroes
The Local Heroes fund was established in response to the overwhelming support the Indian River County Sheriff's Office receives from the community we serve. Donations to this account are used for specific projects such as the partial sponsorship of our Civilian Traffic Unit or for our team's entry into charitable sporting events such as the Sergeant Gary Morales Softball Tournament. Those wishing for their donation to go to a specific event or function within the agency are asked to make such designation at the time of their contribution. A means of contact is also requested so we can be sure the donation is used as intended by the giver. Oversight for this "Thanks for Your Service" fund is managed by the Sheriff, Undersheriff, and Chief Financial Officer.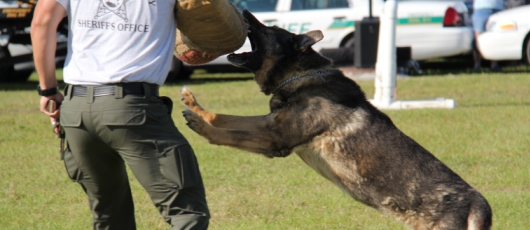 K-9 Trust Fund
Donations to our K-9 Trust Fund are used to benefit the four-legged partners of our K-9 deputies. From training to ballistic vests designed especially for canines to other specialty equipment, this fund benefits the entire community by supporting our dedicated dogs in the performance of their duties. Additionally, the completion of our K-9 Memorial was paid for through the generous donations made to the K-9 Trust Fund.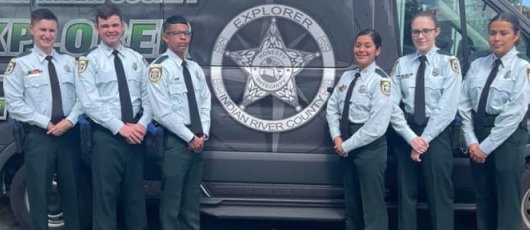 Explorer Post 556
The Indian River County Sheriff's Office Law Enforcement Explorer Program, Explorer Post 556, offers young people the opportunity to experience firsthand the challenges and rewards a career in public safety will offer. The program is designed to build positive character traits, develop and promote personal and mental fitness. Our Explorers assist in community events, raise funds to help support their post, and attend the challenging and rewarding conferences to meet and compete with other Explorers from around the state. All activities are coordinated by both male and female advisors who are sworn law enforcement or correctional officers from our agency.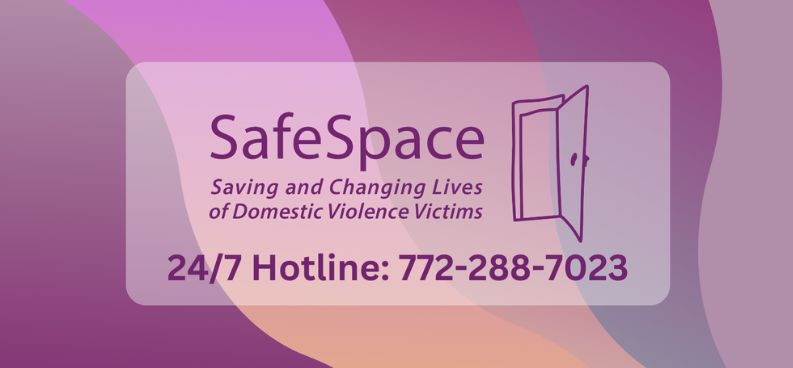 SafeSpace
Founded in 1979, SafeSpace is the only state certified domestic violence center serving the Treasure Coast of Indian River, St. Lucie and Martin counties. SafeSpace provides a 24/7/365 hotline and maintains two emergency shelters on the Treasure Coast. Beyond emergency assistance, SafeSpace provides victims residing inside and outside the shelters with services to help them change their lives: safety planning; legal advice, representation, help in getting child support; basic financial literacy training; mental health counseling for victims and children; youth prevention education; advocacy and community outreach. All services are free of charge to participants. The Indian River County Sheriff's Office partners with SafeSpace in the support of mitigating domestic violence and helping victims within Indian River County. Visit SafeSpace's website here.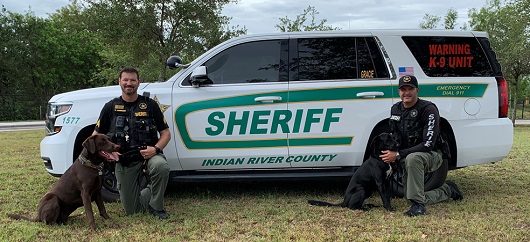 Therapy Dog Trust Fund
Therapy Dogs are a valuable tool in fostering dialog and communications between the sheriff's office and the community we serve. One of our Therapy Dog Team's purposes is to enhance self-esteem and self-confidence as well as increase empathy and compassion within our school's children. Please help support our Therapy Dog Team as they continue to grow and assist those in need. Your generosity provides expansion of these four-legged heroes as well as veterinary care, equipment and training they need to provide happiness and hope to our school children and beyond!